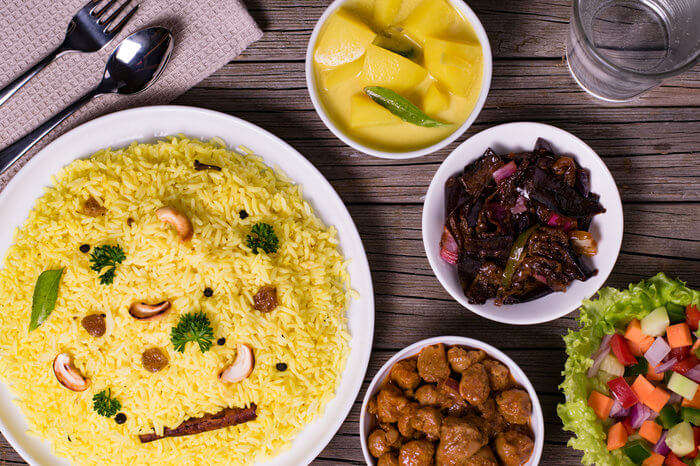 Courtesy-traveltriangle
Sri Lanka is also known as the pearl of the Indian ocean as it lies at the tip of it. The country not only has scenic beaches or national parks that attract tourists from all over the world but also offers some mouth-watering dishes that make the trip worth it. The incredible dishes comprise of local fruit like jack fruit, coconut, seafood, and some aesthetic spices. The authentic dishes aren't just to be missed.
The must-try dishes from Sri Lanka are
Fish AmbulThiyal- It is also known as sour fish curry. Being an island destination seafood is loved by almost all in the country. One of the most beloved varieties of seafood is Fish AmbulThiyal. A large fish like Tuna is cut into cubes then sautéed into spices that include black pepper, cinnamon, turmeric, garlic, and curry leaves. The fish is given the sour flavor by adding goraka a small fruit.
Kukul Mas Curry- It is also known as Chicken curry. Before combining with the chicken the hot is tempered and the spices like chili powder, turmeric, pandan leaves, lemongrass, curry leaves, fennel seeds, cinnamon, cardamom, and cloves added.
Hoppers- Hoppers are the Sri Lankan pancakes and can't be missed when on a Sri Lanka Tour. The pancake batter comprises of rice flour, coconut milk, and sugar. A little amount of batter is added to the wok pan and fried to even it out. The dish can be either sweet or savory.
Relish on amazing Sri Lankan dishes when in the country.